Committees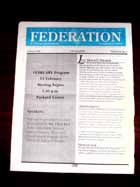 Here's this month's Bulletin
Past Bulletins


Minutes and Agendas


You'll need Adobe Acrobat Reader to view bulletins, minutes or agenda, get it here!

Welcome to the Fairfax County (VA) Federation. We are THE Association for the County's Homeowner, Civic, and Community organizations. Join us as we work together on issues that impact all Fairfax County residents.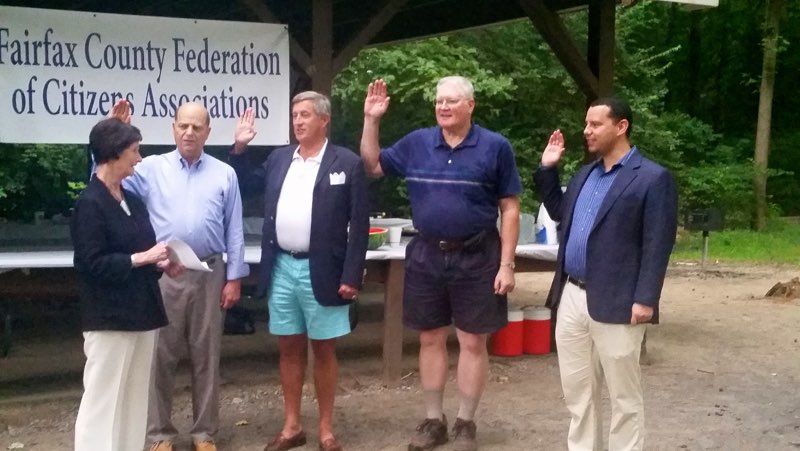 Board Chair Sharon Bulova administers the oath to our new officers: 2nd VP Bill Barfield, President Tim Thompson, 1st VP Ed Wyse and Treasurer Alejandro Mattiuzzo

President: Tim Thompson
First Vice President: Edward Wyse
Second Vice President: Bill Barfield
Treasurer: Alejandro Mattiuzzo
Recording Secretary: George Becerra
Corresponding Secretary: Matt Bell
Fairfax County Volunteer Citizen of the Year

Nominations can be submitted from 1 December 2016 until 31 January 2017

Whom will you nominate?

Each year, a selection committee of county-wide organizations meets to review nominations for the Federation's "Citizen of the Year" and Citation(s) of Merit.

The winners are honored at our annual banquet in April 2017. Both the Citizen of the Year Designation and Citation(s) of Merit recognize and honor those citizens whose voluntary contributions of time and talent have resulted in major accomplishments that have enhanced the quality of life for citizens of Fairfax County.

The Nomination form will be available starting 1 December 2016

online

and in

RTF format
Search this site!
Cut and paste this string into Google with your search words:

"inurl:www.fairfaxfederation.org"

for example: "inurl:www.fairfaxfederation.org BRAC"
or
"inurl:www.fairfaxfederation.org Dulles Rail"
The Federation in the Media
Check out references to the Federation in the local media!
Approved Federation Actions